Today, it's a standard service for demanding clients of security services to provide a reliable screening for explosives with explosives detection dog teams.
Without trying to evoke exaggerated threat scenarios; this service must be carried out as seriously as possible, otherwise it's better to not do it at all.
Now, there are three possibilities:
Possibility number one:
Draw on external specialists on a case-by-case basis and purchase the service from independently certified providers like us or our colleagues from Netzwerk Spürhunde, when you need it. If you don't need an EDD team every other day, this is likely to be logistically and economically the most appropriate solution.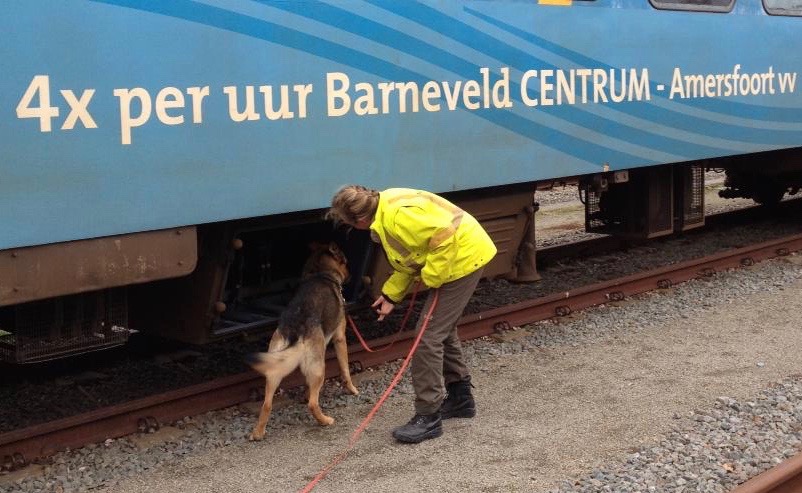 Possibility number two:
You can purchase a fully trained EDD for your company, which gets assigned to one of your dog handlers. Maybe you have already been offered one, or you've seen adds for trained EDDs for sale on the internet. Wouldn't that be something for your business … Wouldn't it?
I see questions arise:
How do I know whether the offered dog is actually worth the money? 
How do I know if the level of training is really as good as the seller assured? (Always remember: the best horse always remains in ones own stables.)
The dog may well know what he has to do in the search operations, but the handler? Where can I get training for him / her? Such a dog needs some training from time to time to stay in shape, doesn't he?
These questions are smart, not stupid.
We want to introduce another idea to you, if you would prefer to have an own EDD for your company.
Rather than spending lots of money to buy a "pig in a poke", we find it much more sensible to train one of your dog handlers together with a suitable dog.
Possibility number three:
…regardless of whether he has been active in your K9 staff already or whether purchasing a new dog comes into question. The dog handler is involved in the training right from the start.
The advantage of a combined training from the first step is that handler and dog are welded together from the outset into a team where one is able to read and understand the smallest sign of the other.
At the same time, the handler gets the necessary basic knowledge in explosives technology, operational tactics and EDD training, without which the EDD work can only be piecemeal.